Posts for tag: teeth grinding
By Phillip J Wolf DDS
April 07, 2019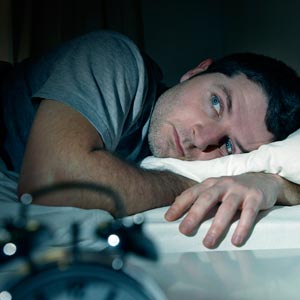 April is National Stress Awareness Month. But what does stress have to do with dentistry? According to the American Academy of Sleep Medicine, if you have a Type A personality or are under a lot of stress, you are more likely to suffer from a condition called bruxism, which means you habitually grind or gnash your teeth. One in ten adults grind their teeth, and the rate is much higher in stressful professions. In fact, the bruxism rate is seven times higher among police officers!
Many people grind their teeth in their sleep without realizing it, so how would you know if you are a "sleep bruxer"? If your spouse frequently elbows you in the ribs because of the grinding sounds you make, that could be your first clue. Unfortunately, dental damage is another common sign. Some people find out they are nighttime teeth grinders only when they are examined by a dentist since bruxing often leads to wear patterns on the teeth that only happen because of this behavior. Other complications can also develop: The condition can interfere with sleep, result in headaches and cause soreness in the face, neck or jaw. Chronic or severe nighttime teeth grinding can damage dental work, such as veneers, bridgework, crowns and fillings, and can result in teeth that are worn down, chipped, fractured or loose.
The most common treatment is a custom-made night guard made of high-impact plastic that allows you to sleep while preventing your upper and lower teeth from coming into contact. Although a night guard will protect your teeth and dental work, it won't stop the grinding behavior. Therefore, finding and treating the cause should be a priority.
The Bruxism Association estimates that 70 percent of teeth grinding behavior is related to stress. If you are a bruxer, you can try muscle relaxation exercises, stretching and breathing exercises, stress reduction techniques and, where feasible, any lifestyle changes that can allow you to reduce the number of stressors in your life. Prescription muscle relaxants may also help. In addition, teeth grinding may be related to sleep apnea. This possibility should be investigated since sleep apnea can have some serious health consequences—we offer effective treatments for this condition as well.
We can spot signs of bruxism, so it's important to come in for regular dental checkups. We look for early indications of dental damage and can help you protect your smile. If you have questions about teeth grinding or would like to discuss possible symptoms, please contact our office or schedule an appointment for a consultation. You can read more in the Dear Doctor magazine articles "Teeth Grinding" and "Stress & Tooth Habits."
By Phillip J Wolf DDS
February 26, 2019
There are a lot of reasons (including a blow to the mouth) why one of your permanent teeth might become loose. The most common: advanced periodontal (gum) disease that has weakened the gum attachment to the tooth.
There's also another, less common reason: you have a grinding habit that's producing higher than normal biting forces. Besides accelerating tooth wear, the constant jaw movement and teeth clenching can stretch periodontal ligaments and loosen their attachment to a tooth.
If the gums are disease-free, teeth grinding is most likely the main culprit for the damage, what we call primary occlusal trauma. Our treatment goal here is to reduce the effect of the grinding habit and, if necessary, secure the teeth with splinting while the ligaments heal. We can often reduce the grinding effect with a custom bite guard worn while you sleep. We may also prescribe minor muscle relaxants and mild pain medication like aspirin or ibuprofen.
Sometimes we may need to perform other measures like re-shaping your teeth's biting surfaces so they don't generate as much biting force. You may also benefit from counseling or other psychological treatment to help you address and cope with stress, a prime driver for teeth grinding.
Even if you don't have a grinding habit, biting forces may still contribute to tooth looseness if you have advanced gum disease. Advanced disease results in excessive bone loss, which in turn reduces the remaining amount of ligaments attached to the tooth. This type of damage, known as secondary occlusal trauma, and ensuing tooth looseness can occur even when your biting forces are normal.
It's necessary in these cases to treat the gum disease, primarily by manually removing plaque and calculus (hardened plaque deposits), which causes and sustains the infection. Once removed, the gums can begin to heal and strengthen their attachment. We may also need to apply splinting or perform surgical procedures to encourage gum and bone reattachment.
Whatever has caused your loose tooth, our goal is to remove the cause or lessen its effects. With your tooth secure and the gums regaining their healthy attachment, we have a good chance of saving it.
If you would like more information on teeth grinding and other potentially damaging oral habits, please contact us or schedule an appointment for a consultation. You can also learn more about this topic by reading the Dear Doctor magazine article "Loose Teeth: Biting Forces can Loosen Teeth."
By Phillip J Wolf DDS
October 09, 2018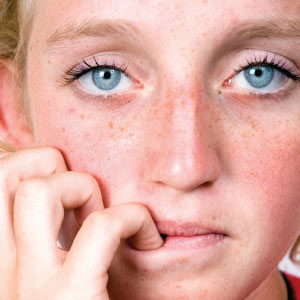 Along with thumb sucking, childhood teeth grinding is one of the top concerns anxious parents bring to their dentists. It's so prevalent, though, many providers consider it normal behavior—the sleep-disturbing sound it can generate is often the worst consequence for the habit.
But that doesn't mean you should brush aside all concern, especially if the habit continues into late childhood. Long-term teeth grinding could eventually damage the teeth and gums.
Teeth grinding (or clenching) is the involuntary movement of the jaws when not engaged in normal functions like chewing, speaking or swallowing. The action often produces higher than normal chewing forces, which over time can accelerate tooth wear, cause fractures, or contribute to loose teeth, all of which could increase the risk of dental disease. While it can occur at any time it's most common among children during nighttime sleep.
While stress is the usual trigger for teeth grinding in adults, with young children the causes for the habit are more complex and less understood. Most doctors hold to the theory that most pediatric teeth grinding arises during shifts from lighter to heavier, rapid-eye-movement (REM) sleep. The child's immature neuromuscular chewing control may engage involuntarily during this shift. Teeth grinding is also prevalent among children who snore or mouth-breathe, or who take anti-depressant medication.
But as mentioned before, there's usually no cause for concern unless the habit persists beyond about age 11. If the habit isn't fading, you should speak to your dentist about ways to reduce it or its effects. One way is with a custom-made night guard worn during sleep. The smooth, plastic surface of the appliance prevents teeth from making solid contact with each other during a grinding episode.
You might also seek treatment from an ear, nose and throat (ENT) specialist if your child is having issues with airway obstruction, which could also relieve teeth grinding. And children experiencing stressful situations or events may find relief both emotionally and physically from psychological therapy.
At younger ages, you can safely regard your child's grinding habit as normal. But if it persists, it's worth looking for ways to reduce it.
If you would like more information on your child's teeth grinding habit, please contact us or schedule an appointment for a consultation. You can also learn more about this topic by reading the Dear Doctor magazine article "When Children Grind Their Teeth: Is the Habit of 'Bruxism' Harmful?"