Posts for: May, 2022
By Phillip J Wolf DDS
May 20, 2022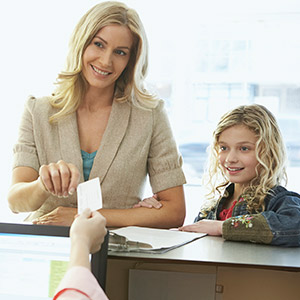 Health insurance is an important part of life, helping to even out the high costs of medical treatment. Without it, many of us would find it extremely difficult to financially weather physical illness or injury.
But many also view health insurance as frustratingly complicated, including policies that cover dental care. Regarding the latter, people often view it as medical insurance's identical twin—which it's not. While insurance for clinical services and hospitalization manages cost in a comprehensive manner, the majority of dental plans function more like a discount coupon.
The great majority of dental policies today are paid for by employers as a salary benefit to their employees. There can still be differences in policies and it's important to know what kind of plan your workplace has provided you. Here's a rundown of the three basic types of dental insurance plans.
Fee-for-Service. This is the most common dental plan in which the employee is able to choose their dentist and the insurance company pays the dentist for services rendered. Each individual policy outlines the treatments covered, as well as the percentage of payment.
Direct reimbursement. With this approach, the employer pays employees' dental bills directly out of company funds. Even so, an insurance company is often still involved, but as a paid administrator for the employer, reimbursing the dental provider on behalf of the company.
Managed care. An insurance company may also create a network of dental providers that all agree to a set schedule of fees for services rendered. These dental health maintenance organizations (DHMOs) or preferred provider organizations (PPOs) can reduce patients' out-of-pocket expenses. But covered patients can only use dentists within the DHMO or PPO network to receive benefits.
You can, of course, purchase dental insurance as an individual rather than receive it as an employee benefit. If so, you'll need to weigh what you pay out for the policy and what you receive in benefits with what you would pay out-of-pocket without it to see if you're truly realizing any savings.
Either way, understanding a dental insurance plan can be a challenge for the average person. Fortunately, most dental offices are well experienced with these plans. Your dentist's staff can be a valuable resource for helping you get the most out of your insurance benefits.
If you would like more information on the financial side of dental care, please contact our office. You can also learn more about this topic by reading the Dear Doctor magazine article "Dental Insurance 101."
By Phillip J Wolf DDS
May 10, 2022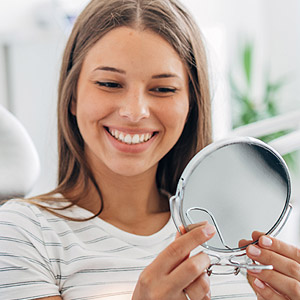 How long does it take to get a dental implant? That depends….
Really, it does! There are a number of factors that determine whether you can get a new implant tooth "in one day" or whether you'll need to wait several weeks or months after implant surgery. By far, the top factor will be the health of your implant's supporting bone.
The bone plays an essential role in both the durability and appearance of an implant. Bone cells begin to accumulate on the titanium metal post after its installment to form a solid hold that could last for decades. Positioning the implant just right within the bone also ensures the resulting tooth looks natural and attractive.
If the bone is healthy, you might qualify for the "tooth in one day" procedure in which the dentist places (or loads) a life-like crown onto the implant at the same time that they install the implant. Because the bone and implant still need to fully integrate, this is a temporary crown designed to apply less force while biting. After a few weeks, the dentist will then install the full-sized permanent crown.
Not everyone, though, has enough healthy bone to support the tooth-in-one-day procedure, or even to install an implant in the first place. A patient must have enough bone present to both support the implant and to ensure proper placement. Bone loss, a common malady for people who've lost teeth, could derail the implant process.
It's often possible, however, to reverse this situation. By grafting bone-like material into the site, a person may be able to eventually regain some of the bone they've lost, enough to support an implant. Even so, this adds time to the beginning of the process and the patient may still need to undergo full bone-implant integration before receiving any type of crown.
As you can see, how long the implant process takes can depend a great deal on the condition of the bone your dentist has to work. But regardless of the duration, the end result will be an attractive and durable implant tooth.
If you would like more information on dental implants, please contact us or schedule an appointment for a consultation. You can also learn more about this topic by reading the Dear Doctor magazine article "Implant Timelines for Replacing Missing Teeth."