Posts for: June, 2020
By Phillip J Wolf DDS
June 20, 2020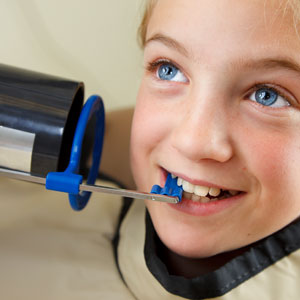 Modern dental care wouldn't be the same without x-rays. Since dentists began capturing x-ray images a century ago to detect beginning tooth decay, billions of teeth have been preserved.
"Catching it early" is the key to staying ahead of this aggressive bacterial infection. Once it breaks through the protective defenses of tooth enamel, it can advance toward the center of the tooth, the pulp, damaging dentin as it goes. While we can effectively stop it at this point with a root canal treatment, it's better for the tooth's long-term health to detect and treat any decay early on with a less-invasive filling or other treatment method.
X-ray imaging helps make that possible, revealing decay much easier than we can see with the unaided eye. And while we can often detect decay in front teeth by visual examination or by using very bright lighting, that's not as easy with the less accessible back teeth. For those teeth we use a special x-ray technique known as the bitewing.
The name comes from the small frame used to hold the film. It's held in place in the mouth by the patient biting down on small tabs or "wings" extending from the frame. The x-ray beam travels through the outer cheek and teeth to the film being held in the frame on the back side of the teeth. When exposed, we'll be able to view the interior of these back teeth: a set of four bitewings gives us a full view of all the upper and lower molars and pre-molars on each side of the jaws.
Like other forms of radiation energy, too much or too frequent exposures to x-rays can lead to serious health problems. But bitewing x-rays carry little risk to health. That's because they fit well with the ALARA principle, meaning "As Low As Reasonably Achievable," which helps guide our use of x-rays. Patients receive a fraction of the radiation exposure from routine bitewing x-rays than they receive annually from the natural environment.
Without bitewing x-rays and other diagnostic methods, the chances are high that tooth decay or other dental problems can go undetected in their early stages. Using this important tool can help us head off major damage before it occurs.
If you would like more information on the role of x-rays in dental care, please contact us or schedule an appointment for a consultation. You can also learn more about this topic by reading the Dear Doctor magazine article "Bitewing X-Rays: A Routine Part of Your Dental Exam."
By Phillip J Wolf DDS
June 10, 2020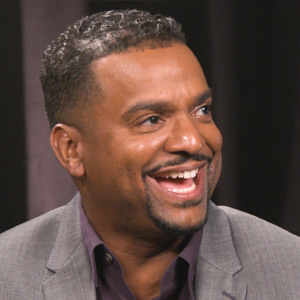 As the host of America's Funniest Home Videos on ABC TV, Alfonso Ribeiro has witnessed plenty of unintentional physical comedy…or, as he puts it in an interview with Dear Doctor–Dentistry & Oral Health magazine, "When people do stuff and you're like, 'Dude, you just hurt yourself for no reason!'" So when he had his own dental dilemma, Alfonso was determined not to let it turn onto an "epic fail."
The television personality was in his thirties when a painful tooth infection flared up. Instead of ignoring the problem, he took care of it by visiting his dentist, who recommended a root canal procedure. "It's not like you wake up and go, 'Yay, I'm going to have my root canal today!'" he joked. "But once it's done, you couldn't be happier because the pain is gone and you're just smiling because you're no longer in pain!"
Alfonso's experience echoes that of many other people. The root canal procedure is designed to save an infected tooth that otherwise would probably be lost. The infection may start when harmful bacteria from the mouth create a small hole (called a cavity) in the tooth's surface. If left untreated, the decay bacteria continue to eat away at the tooth's structure. Eventually, they can reach the soft pulp tissue, which extends through branching spaces deep inside the tooth called root canals.
Once infection gets a foothold there, it's time for root canal treatment! In this procedure, the area is first numbed; next, a small hole is made in the tooth to give access to the pulp, which contains nerves and blood vessels. The diseased tissue is then carefully removed with tiny instruments, and the canals are disinfected to prevent bacteria from spreading. Finally, the tooth is sealed up to prevent re-infection. Following treatment, a crown (cap) is usually required to restore the tooth's full function and appearance.
Root canal treatment sometimes gets a bad rap from people who are unfamiliar with it, or have come across misinformation on the internet. The truth is, a root canal doesn't cause pain: It relieves pain! The alternatives—having the tooth pulled or leaving the infection untreated—are often much worse.
Having a tooth extracted and replaced can be costly and time consuming…yet a missing tooth that isn't replaced can cause problems for your oral health, nutrition and self-esteem. And an untreated infection doesn't just go away on its own—it continues to smolder in your body, potentially causing serious problems. So if you need a root canal, don't delay!
If you would like additional information on root canal treatment, please contact us or schedule a consultation. You can learn more by reading the Dear Doctor magazine articles "A Step-By-Step Guide to Root Canal Treatment" and "Root Canal Treatment: What You Need to Know."